Writing Westward Podcast Episode 018

The Three-Cornered War:
The Union, the Confederacy, and Native Peoples in the Fight for the West

New York: Scribner, 2020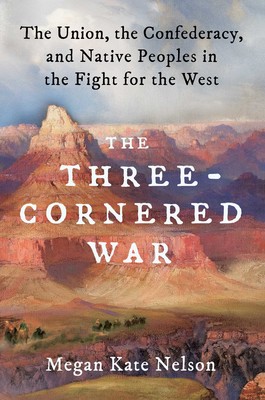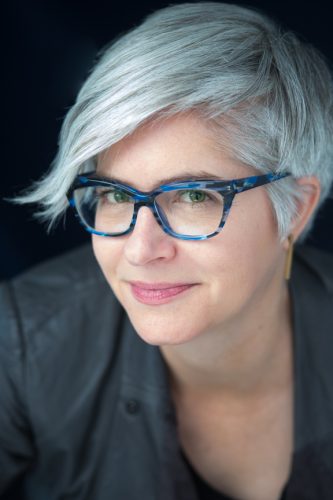 Megan Kate Nelson is a writer and historian of the American Civil War, American West, popular culture, and the 19th century more broadly.
Nelson's new book, The Three-Cornered War: The Union, the Confederacy, and Native Peoples in the Fight for the West (Scribner, 2020), unfolds in the American Southwest, pulling our gaze of the U.S. Civil War away from Eastern battlefields. In New Mexico and Arizona Nelson explores the interconnected actions of the Confederacy, the Union, and sovereign Native peoples. Each group projected conflicting plans and desires for the region.
For the Union and Confederacy, their actions in the SW were about empire and the westward expansion of either free-soil and free-labor for the north or slave economies for the south. For Native peoples, the conflict was in defense of homelands and resources and defiance against growing American empires and ambitions. So while most Civil War battles were in the east, they were fought BECAUSE of the West and competing aspirations projected there. When the Union and Confederate conflict ends in the southwest, Nelson smartly continues to follow the story as Union warfare in the region do not cease, but shifts to Native peoples. This reminds us that in the southwest and elsewhere, the Civil War was more complex than a simple North-South conflict. It was expansionist and imperial in origin, and continental in scope.
Nelson writes in a fluid narrative style and most chapters present the perspective of individual historical figures. This makes the text delightfully readable. It is academic rigorous history, disguised almost as a novel.
Nelson has written extensively in academic and public venues, and her previous books include Trembling Earth: A Cultural History of the Okefenokee Swamp (University of Georgia Press, 2005) and Ruin Nation: Destruction and the American Civil War (University of Georgia Press, 2012). Nelson earned a BA in History and literature from Harvard, a PhD in American Studies from the University of Iowa, and has taught on those topics at Texas Tech, California State - Fullerton, Harvard, and Brown.
Listen and Subscribe Via:
Connect with Writing Westward on Social Media

---
Podcast Notes: