| | |
| --- | --- |
| Winter 2023 (Vol. 11) | |
---
---
Follow us on social media for more regular updates

---
---
Winter 2023 Lectures

Follow on
YouTube
and
Facebook
to find which of these lectures will be livestreamed.
Lecture titles are tentative and room locations are tentative. Updates will be posted on the individual Facebook Event page (linked below). View all upcoming events here: https://www.facebook.com/pg/BYUReddCenter/events.
Subscribe to this blog or like our Facebook Page for more updates when the event dates approach.
---
26 January 2023

Fred Woods, Professor of Religious Education, Brigham Young University
Film Screening of "A Swede and a Seed: The Conversion Story of Ivban Sandberg"
Time: 11:00 AM
Location: B192 JFSB (Education in Zion Auditorium)
---
2 March 2023

Sasha C. Reed, Research Ecologist, US Geological Survey
Finding Hope in Times of Change:
How science and management can work together to face an uncertain future in Utah and on the Colorado Plateau
(Annual Annaley Naegle Redd Lecture)
Time: 11:00
Location: B192 JFSB, Education in Zion Auditorium
---
11 April 2023

Yukio Shimomura, WWII Japanese Interee
My Two and Half Years Behind Barbed Wire During World War II in the United States
Time: 3:00
Location: B192 JFSB, Education in Zion Auditorium
---
For previous lectures visit our YouTube Channel:
2023 Awards Season

Applications are due March 15, 2023
Click here for information on the awards and how to apply
It is funding season at the Redd Center for our annual awards, grants, and fellowships. Each year these funding opportunities support Western-focused research, programming and events, publications, and other activities across the world.
In the midst of COVID-19 pandemic restrictions on travel and other activities, many categories request explicit details on how these may impact your project, whether there are contingency plans to work amidst restrictions or if project progress would require delay until restrictions are lifted.
There are specific categories for students and faculty (at BYU and Off-Campus anywhere), independent scholars, public institutions and programming initiatives, etc. Priority is given to research on the Intermountain regions Arizona, Colorado, Idaho, Montana, Nevada, New Mexico, Utah, or Wyoming. All disciplines (history, literature, sociology, geology, botany, range science, etc., literally any discipline or approach) are eligible as long as the proposed work will increase understanding about the region.
New Anthology Available

In Summer 2019, Associate Director Brenden W. Rensink hosted a seminar workshop, gathering established and emerging scholars working on histories of the "modern" American West. Each wrote a chapter-length piece that the small groups workshopped, and in subsequent months, edited and revised for publication. A couple additional chapters, a foreword by Patricia Nelson Limery, and an afterword by Frank Burgon were added along the way and the resulting anthology,
The North American West in the Twenty-First Century
was published in November 2022 by the University of Nebraska Press in November 2022. Below is a description and supporting blurbs.
To learn more, listen to this podcast interview that Rensink did with the
New Books Network.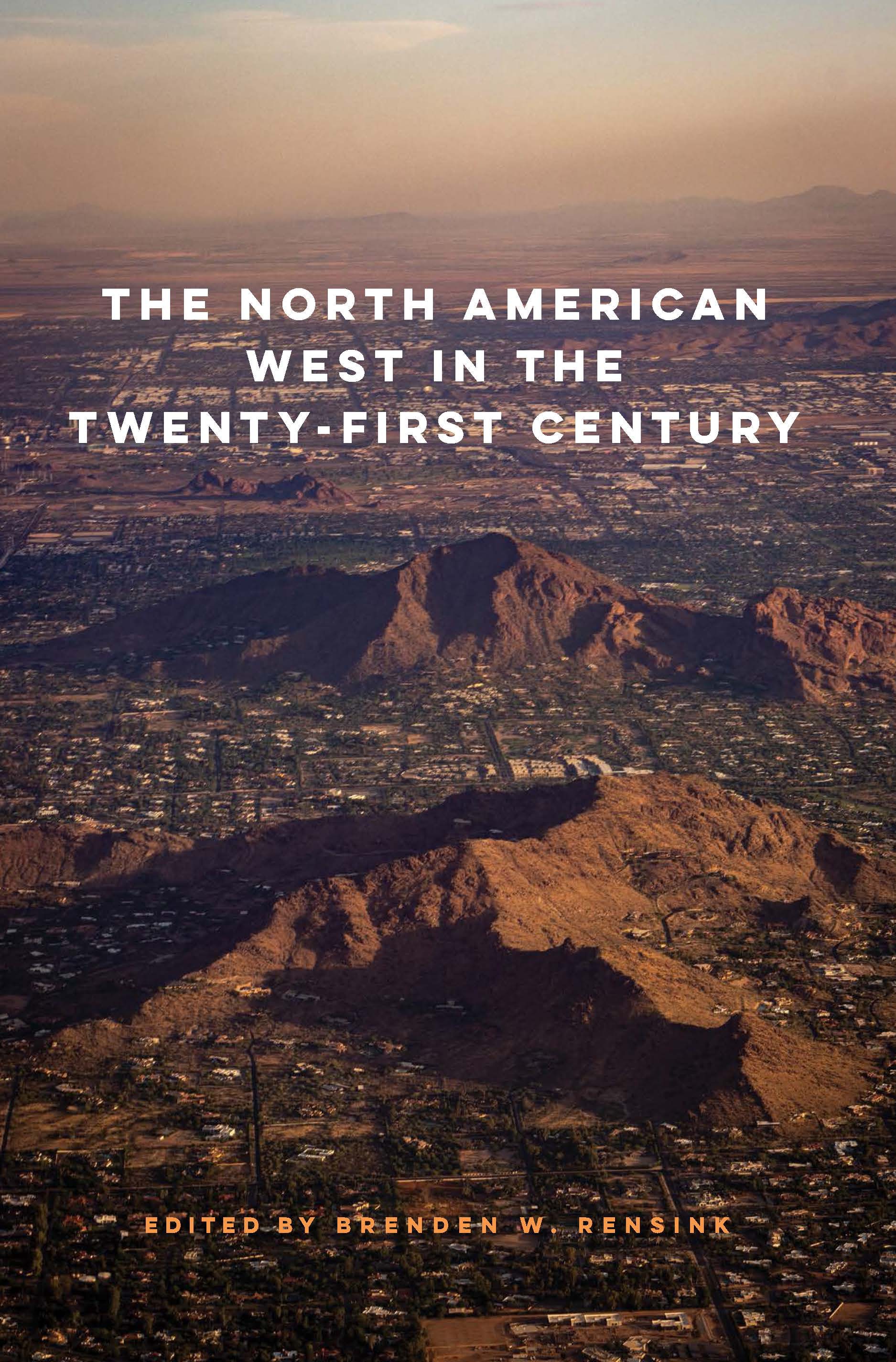 In 1893 Frederick Jackson Turner famously argued that the generational process of meeting and conquering the supposedly uncivilized western frontier is what forged American identity. In the late twentieth century, "new western" historians dissected the mythologized western histories that Turner and others had long used to embody American triumph and progress. While Turner's frontier is no more, the West continues to present America with challenging processes to wrestle, navigate, and overcome.
The North American West in the Twenty-First Century, edited by Brenden W. Rensink, takes stories of the late twentieth-century "modern West" and carefully pulls them toward the present—explicitly tracing continuity with or unexpected divergence from trajectories established in the 1980s and 1990s. Considering a broad range of topics, including environment, Indigenous peoples, geography, migration, and politics, these essays straddle multiple modern frontiers, not least of which is the temporal frontier between our unsettled past and uncertain future. These forays into the twenty-first-century West will inspire more scholars to pull histories to the present and by doing so reinsert scholarly findings into contemporary public awareness.
"Anthologies such as Trails Toward a New Western History (1991) have marked seminal moments in the developing field of western history. Brenden Rensink's collection The North American West in the Twenty-First Century is a new landmark volume in this tradition, one that marks a seminal moment in our understanding of what contemporary western history is. The contributors—a distinguished and adventurous group of emerging and established scholars—take on the vital issues of environment, Indigenous sovereignty, labor and migration, and politics, and place the transition to the twenty-first century at the forefront of our thinking. Every scholar and student of the West needs to engage with this important collection."—David M. Wrobel, author of America's West: A History, 1890–1950
"This book is in the vanguard of scholarship on the twenty-first-century West. It will provide a benchmark for future generations of historians as they assess [this time period]."—Todd Kerstetter, author of Inspiration and Innovation: Religion in the American West
Recent Publication Grants

The Redd regularly awards publication grants to support presses publishing books on the American West. Presses use these subventions for a variety of purposes such as including additional images or maps, improving production quality, or lowering list price. Below are new books that have been supported by recent Redd Center publication grants.
Other Redd Center-funded Awards

Every year the Redd Center provides funding tp sponsor awards administered by a number of organizations. This is a powerful way to extend the benefits of Redd Center resources beyond the scope of what our limited staffing allows us to administer.
American Historical Association - Pacific Coast Branch
Charles Redd Center Graduate Student Travel Award (Funds travel for graduate students presenting on Western topics at the annual AHA-PCB conference

Donna Anderson, Eliana Buenrostro, Peter Hick, David Kerry, Hayden Nelson, Brendan Thomas, and Jenni Tifft-Ochoa
BYU College of Family, Home and Social Sciences
Mary Lou Fulton Conference Awards (Award for best student posters dealing with the Intermountain West)

Winter 2022

1st place: Autumn Welling, Geography


A City Set on a Mine: Negative Health Effects of Mining on Utah Communities

2nd place: Sophia Harris, Geography


Investigating Characteristics of The Spanish Flu Pandemic (1918-1920) in Utah Mining Communities

3rd place: Jordan Coburn, Taylor Topham, Morgan Duffy, and Hannah Dixon, Sociology


STEM Internships for Native American Students: Mentors' Perspectives

Fall 2022

1st place: Sabrina Wong, Sociology

Liminal Belonging: The Role of Documentation Status in Shaping Utah Immigrants' Sense of Belonging

2nd place: Kirsten Sanders, Geography

Investigating the Bioavailability of Toxic Heavy Metals in the Soil of Urban Parks in Salt Lake City, Utah

3rd place: Isaac Jordon, Anthropology
BYU College of Life Sciences
Charles Redd Award (Best poster from the graduate student enclave on the American West)

Jason Stettler, "Speak to Me Beardtongue: Discovering a 'New' Beardtongue Species in Northern Utah and Southern Idaho"

Charles Redd Award (Best oral presentation from the graduate student enclave on the American West)

Justin Taylor, "Rodent Deterrent Seed Coating Technologies for Restoration Seeding"
Utah Division of State History
Charles Redd Center for Western Studies Award (Best general interest article in the Utah Historical Quarterly)

Lisa Olsen Tait,

"'I Have Shot My Betrayer': The Trail of Amanda Olson, 1890" (Utah Historical Quarterly, Spring 2021)

Utah National History Day Awards (Awards for student NHD projects on the American West)

Daniella Lopez, Junior Individual Documentary, Thomas Edison Charter School North

"Successes and Failures of La Raza Unida Party in the United States"

Lance Larsen, Junior Individual Website, Thomas Edison Charter School North

"Powell's Debate Preventing Water Wars"

Rachel Parke, Senior Individual Exhibit, Mountain Heights Academy

"Mountain Meadows Massacre"

Wesley Ellsworth, Senior Paper, Hillcrest High School

"The Trail of Broken Treaties: A Pathway to Understanding Between the United States Government and the Native American Nation"
Western History Association
Arrington-Prucha Prize (Best essay of the year on religious history of the West)

Eileen Luhr, California State University, Long Beach

"Pilgrims' Progress: 'Efficient America,' 'Spiritual India,' and America's Transnational Religious Imagination" (Pacific Historical Review, Winter 2021)

Charles Redd Center Teaching Western History Award (Given to K-12 teachers who demonstrate excellence in teachin gthe American West)

Liam Concannon, Notre Dame Academy, Hingham, Massachusetts

Lesson Plan: "Protocols and Politics: The History of Income Inequality for Chinese Americans"

Todd Gragg, Capitol Hill High School, Oklahoma City, Oklahoma

Lesson Plan: "The Battle for Hetch Hetchy"

Jensen-Miller Award (Best article in the field of women and gender in the North American West)

Lina-Maria Murillo, University of Iowa

"Birth Control, Border Control: The Movement for Contraception in El Paso, Texas, 1936-1940" (Pacific Historical Review, Summer 2021)
Western Political Science Association
Charles Redd Award for the Best Paper on the American West

Mahina Tuteur, University of Hawai'i at Manoa


"The Hawaiian Land Hui Movement: Race, Property, and Law in Territorial Hawai'i"

lll
Writing Westward Podcast Update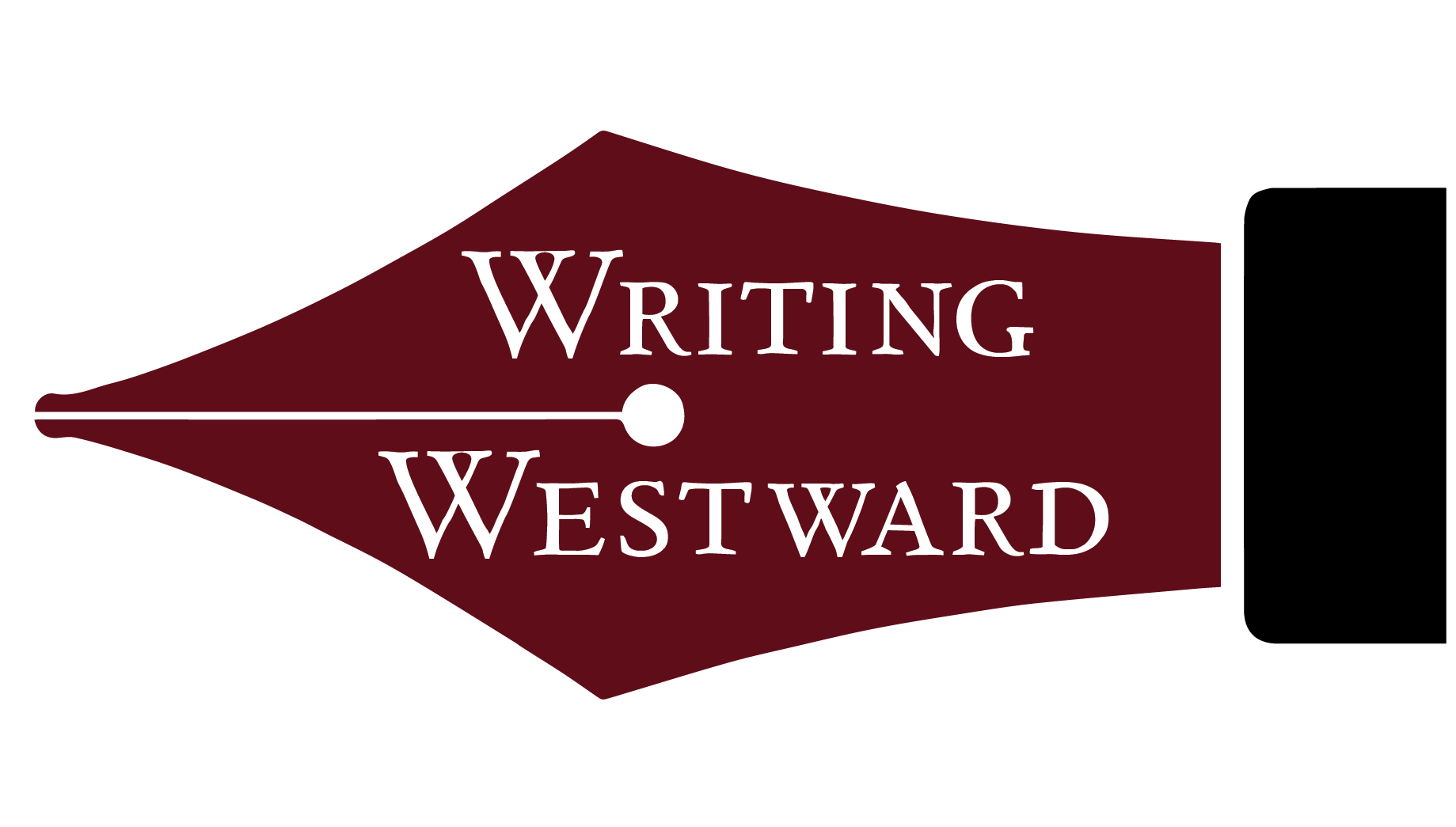 The Writing Westward Podcast is a monthly author-interview podcast. Each episode features a conversation with writers of new work on the North American West, sampling from a vareity of disciplines and subfields. The podcast is hosted and produced by Redd Center Associate Director, Professor Brenden W. Rensink.
Recent Episodes:

(full episode list at www.writingwestward.org)

Listen and Subscribe Via:



Connect with Writing Westward on Social Media



---
---
Intermountain Histories Update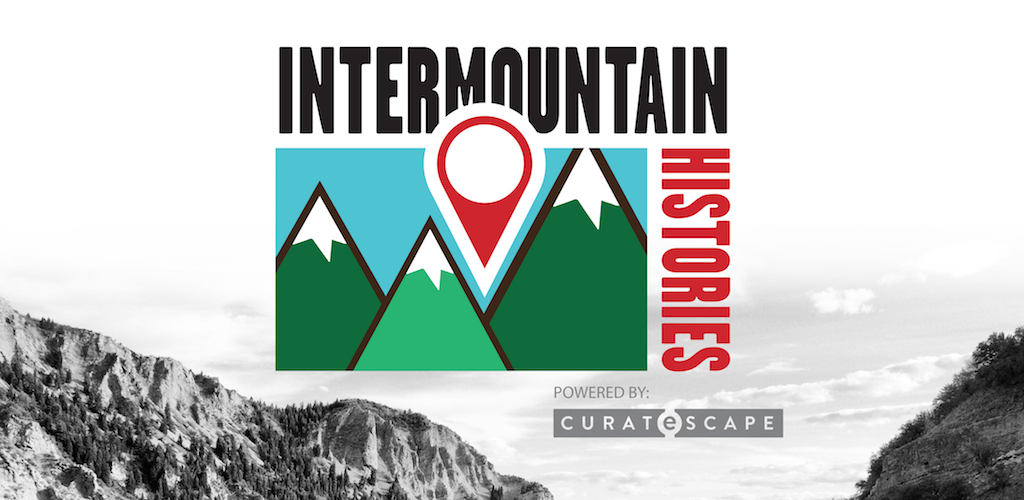 The Intermountain Histories project curates local histories on a website (http://www.intermountainhistories.org) and free mobile apps (iOS and Android). Stories are written by students from universities around the Intermountain West, and in collaboration with various professors.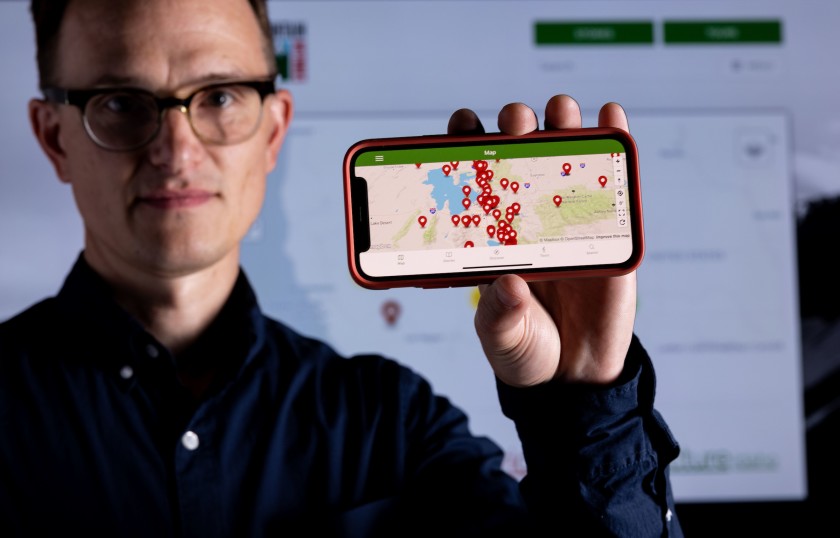 Recent





Stats:

Appx. 70 stories with more being added every few weeks


16 Collaborating Professors at 8 Universities


Over 500 student authors



17 BYU Student Interns and 10 BYU Student Research and Editorial Assistants

Appx. 9,000 website users per month
Follow on Facebook and Twitter for notifications of regularly published new stories!
---
---
New People at the Redd Center

Winter 2023 Visiting Scholar
Ryan Davis
Professor of Hispanic Studies, Illinois State University




Professor Ryan Davis is currently working on a book-length study on representations of Mormon/Mormonism in modern Spain, drawing from their prominence in popular periodicals and 30 "Mormon Westerns"
Winter 2023 Intermountain Histories Research and Editorial Assistant
| | |
| --- | --- |
| Lindsey Meza | Lindsey is studying History at BYU with a minor in Latin American Studies, with an April 2023 graduation date. She plans to continue her education by obtaining a Master's degree in History. After a semester as the IH Intern she is contiuing on as the project Research and Editorial Assistant. |
Winter 2023 Intermountain Histories Intern
| | |
| --- | --- |
| Abigail Beus | Abigail is from Los Alamos, New Mexico and is studying history and minoring in Spanish and Art History. She is a firm believer that history can be exciting, edifying, and approachable when properly explained. As such, she hopes to develop her research and writing skills to animate the past and bring more awareness to overlooked aspects of history in the Intermountain West. |