| | |
| --- | --- |
| Winter 2022 (Vol. 09) | |
---
---
Follow us on social media for more regular updates

---
---
2022 Funding & Awards

Click here for information on 2022 award funding cycle
Applications are due March 15, 2022.
It is funding season at the Redd Center for our annual awards, grants, and fellowships. Each year these funding opportunities support Western-focused research, programming and events, publications, and other activities across the world.
In the midst of COVID-19 pandemic restrictions on travel and other activities, many categories request explicit details on how these may impact your project, whether there are contingency plans to work amidst restrictions or if project progress would require delay until restrictions are lifted.
There are specific categories for students and faculty (at BYU and Off-Campus anywhere), independent scholars, public institutions and programming initiatives, etc. Priority is given to research on the Intermountain regions Arizona, Colorado, Idaho, Montana, Nevada, New Mexico, Utah, or Wyoming. All disciplines (history, literature, sociology, geology, botany, range science, etc., literally any discipline or approach) are eligible as long as the proposed work will increase understanding about the region.
---
Winter 2022 Lectures

January 26
Simon J. Bronner, Distinguished Professor Emeritus of American Studies, Penn State University

"A Resonant Background": Landscape, Region, and Makerspace in Folklore and Cultural Studies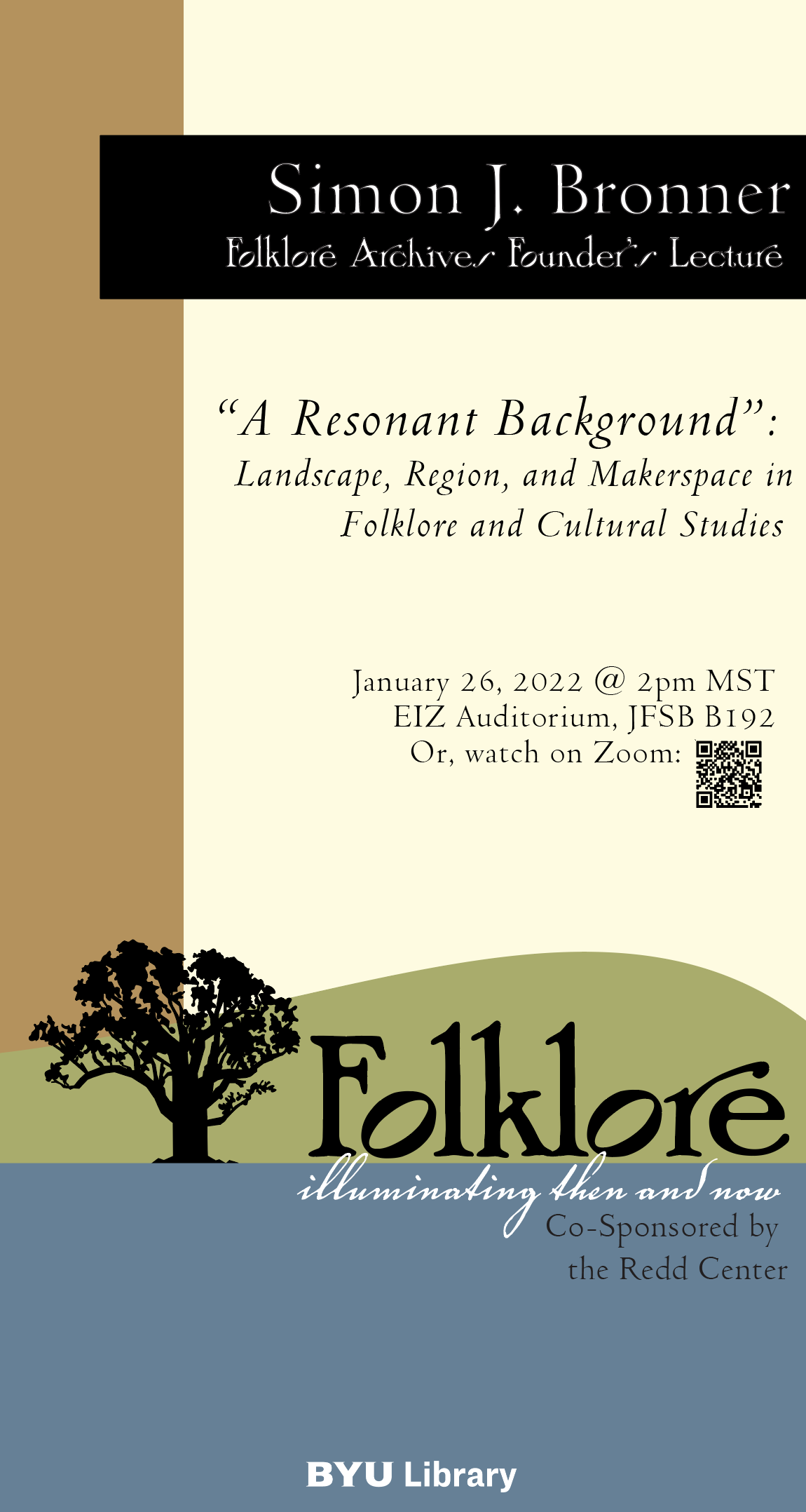 January 26, 2022
2:00 PM
B192 JFSB, Education in Zion Auditorium
BYU Folklore Archives annual Founder's Lecture
---
February 17

Fred E. Woods, Professor of Religious Education, Brigham Young University

Bright Lights in the Desert: The Latter-day Saints of Las Vegas
Documentary film screening and Q&A
February 17, 2022
11:00 AM
B192 JFSB, Education in Zion Auditorium
Facebook Event Page: https://www.facebook.com/events/202857718725718


---
March 25

Gregory E. Smoak, Associate Professor of History, University of Utah; President, National Council on Public History; and Director, American West Center

"History at the Center(s) of the West: Thoughts on Regional Public History Practice"
March 25, 2022
7:00 PM
1060 HBLL, Library Auditorium
Facebook Event Page: https://www.facebook.com/events/2684993628462070
For previous lectures visit our YouTube Channel:


---
Fifty years ago, the Charles Redd Center for Western Studies was established by a group of visionary western studies history faculty who approached the administration at Brigham Young University to propose a western studies center. Charles and Annaley Naegle Redd, prominent southeastern Utah ranchers and philanthropists, donated funds to the university due to their deep roots in the West and their interest in western history. The Redds had lived in Provo when their children attended schools, including Brigham Young High. A neighbor and BYU physics professor named John Gardner was instrumental in convincing the Redds to donate to BYU. In 1972, the Redds' agreed to provide an endowment to support the creation and operation of the center. They also established the Lemuel Hardison Redd Jr. Chair of Western History, named in honor of Charlie Redd's father.
Leonard J. Arrington, an economic historian, became the first Redd Chair and the first center director. Thomas G. Alexander served as assistant and then associate director. In 1980, Alexander became the Redd Center director (1980–1992), and he was followed by William A. (Bert) Wilson, a folklorist and English professor (1992–1996). Edward A. Geary, an English professor and essayist, was Wilson's successor (1996–2002), and Jessie L. Embry served as acting director following Geary's term (2002). Brian Q. Cannon, a historian specializing in western rural history, assumed directorship in 2003 (2003–2018). The center's current director is Jay H. Buckley, a historian specializing in American West and American Indian history (2018–present).
Through the years, the center has received additional support from the Redd Foundation, a nonprofit organization established by Charles and Annaley Naegle Redd. In the 1980s, Karl D. Butler donated funds and encouraged his sister Hazel Butler Peters and her husband, William Howard Peters, to bequeath funds to the Redd Center. In 1986, those funds established the John Topham and Susan Redd Butler Research Endowment, named in honor of Karl and Hazel's parents. Jessie L. Embry's parents also donated funds, and the Redd Center established the Bertis L. and Anna E. C. Embry Endowment.
The Redd Center's mission is to promote the study of the Intermountain West (AZ, CO, ID, MT, NV, NM, UT, WY) by sponsoring research, publications, teaching, and public programs in academic disciplines including (but not limited to) anthropology, art, biology, economics, folklore, forestry, geography, history, literature, politics, range science, popular culture, and sociology. Research grants are awarded annually to students, independent scholars, faculty, and museums. Additional grants allow scholars to come to BYU to use the extensive L. Tom Perry Special Collections for their research. The center also funds prizes for books, articles, and exhibits in conjunction with numerous professional organizations and conferences.
The center will hold a Golden Jubilee celebration on the afternoon of Friday, March 25, 2022, in the Harold B. Lee Library Auditorium and L. Tom Perry Special Collections foyer at Brigham Young University in Provo, Utah. This free event is open to the public. The Annaley Naegle Redd Lecture will be given that evening by noted western American historian Clyde A. Milner II in the library auditorium.
Watch our blog, Facebook page, or Twitter feed for updates.
---
---
Writing Westward Podcast Update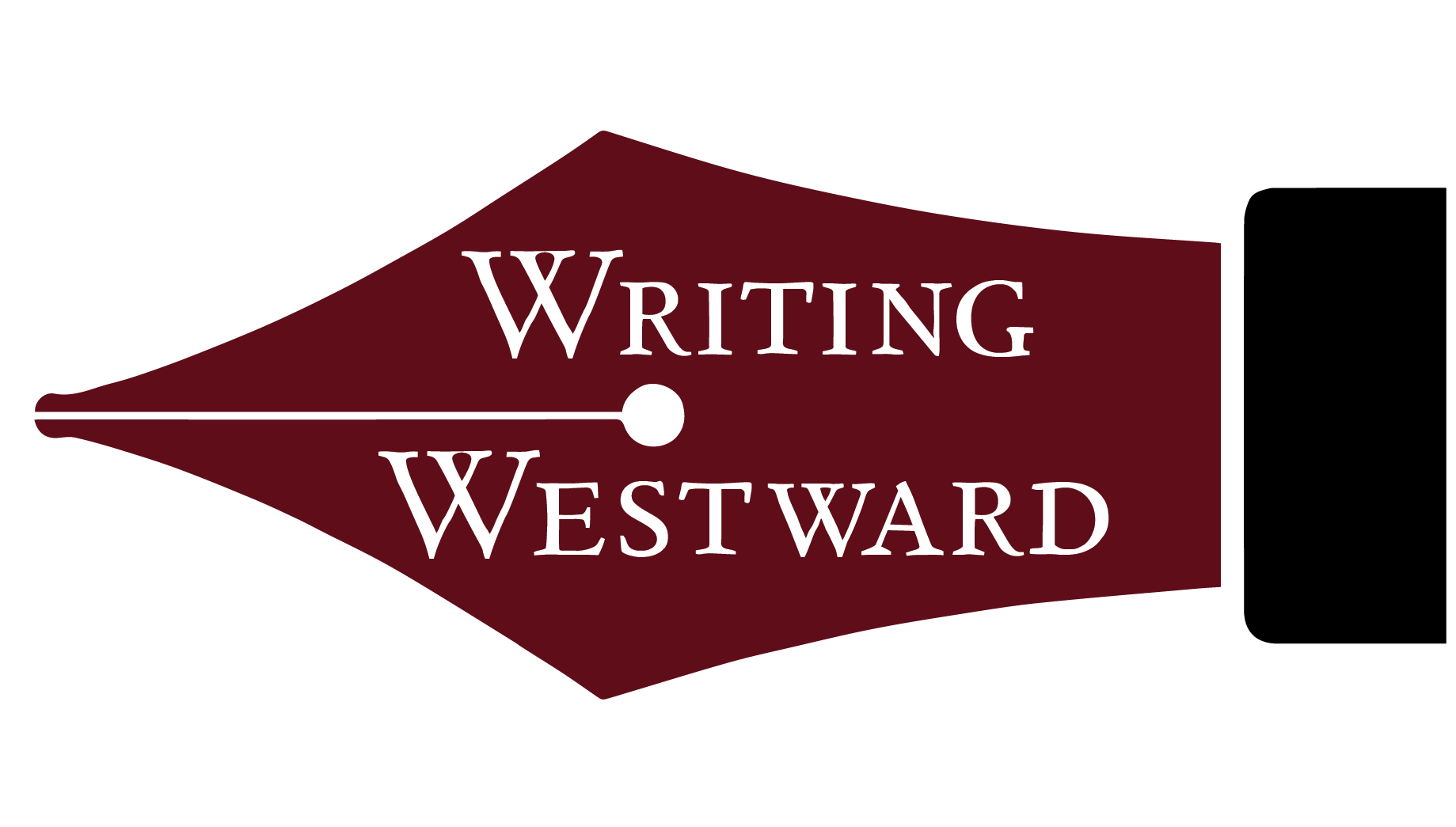 After a 1-semester pause, the Writing Westward Podcast is relaunching in January 2022 with monthly episodes. Each episode features a conversation with writers of new work on the North American West, sampling from a vareity of disciplines and subfields. The podcast is hosted and produced by Redd Center Associate Director, Professor Brenden W. Rensink.
Recent Episodes:

(full episode list at www.writingwestward.org)

Listen and Subscribe Via:



Connect with Writing Westward on Social Media



---
---
Intermountain Histories Update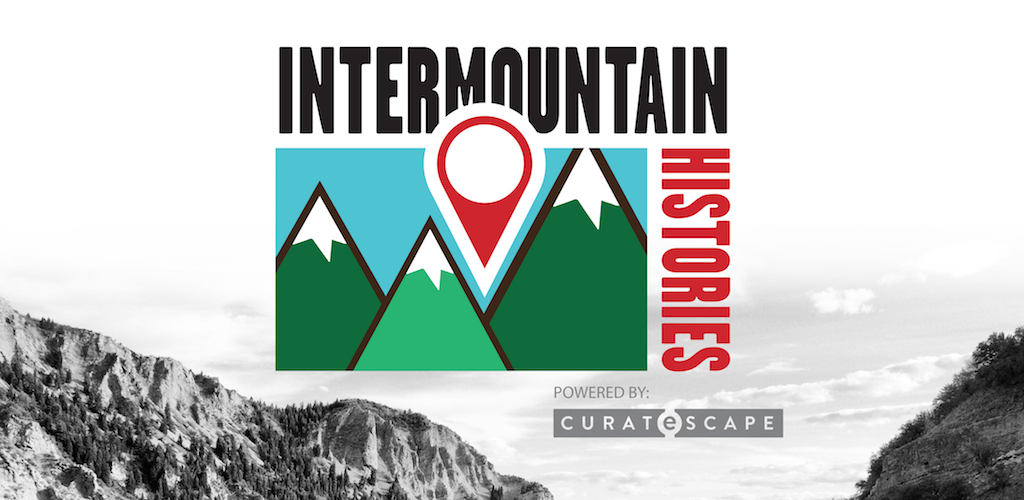 The Intermountain Histories project curates local histories on a website (http://www.intermountainhistories.org) and free mobile apps (iOS and Android). Stories are written by students from universities around the Intermountain West, and in collaboration with various professors.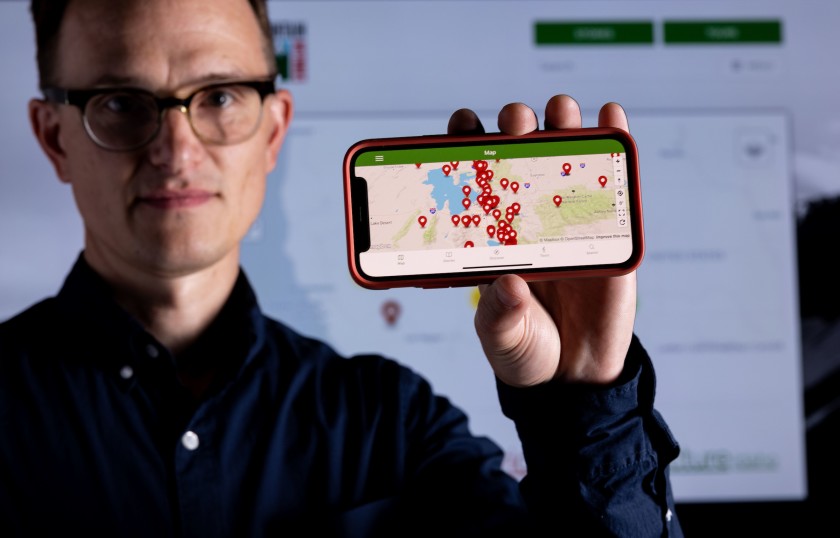 The project was recently featured in a number of news stories. Check them out!
BYU News and Provo Daily Herald, BYU professor highlights unsung stories from Utah's rich pioneer history with Intermountain Histories website
Deseret News, How this new mobile app can help you discover Utah's forgotten immigrant pioneers
ABC4 News, Charting a course: BYU history professor, students building historical map of Intermountain West
Inside Sources Podcast, Remembering Utah's Other Pioneers
Daily Herald


Recent





Stats:

Appx. 500 stories with more being added every few weeks


15 Collaborating Professors at 8 Universities


Over 300 student authors



16 BYU Student Interns and 9 BYU Student Research and Editorial Assistants

Appx. 7,000 website users per month
Follow on Facebook and Twitter for notifications of regularly published new stories!
---
---
New People at the Redd Center

Fall 2021-Winter 2022 Intermountain Histories Research and Editorial Assistant
| | |
| --- | --- |
| Makoto Hunter | As a BYU student, Makoto Hunter studies History and minors in Asia Studies while also pursuing a Ballard Scholar for Social Impact certificate. After completing undergraduate schooling, they plans to seek a Master's degree and study public history and museum studies with the goal of pursuing a career in museums and institutions. |
Winter 2022 Intermountain Histories Intern
| | |
| --- | --- |
| Lindsey Meza | Lindsey is studying History at BYU with a minor in Latin American Studies. She plans to continue her education by obtaining a Master's degree in History. She is ecstatic to be an intern for Intermountain Histories because she hopes to someday work at the National History Museum of the American Latino and is positive that the work she does for Intermountain Histories will have a direct impact on her path towards that future. |