| | |
| --- | --- |
| Fall 2022 (Vol. 10) | |
---
---
Follow us on social media for more regular updates

---
---
Fall 2022 Lectures

Follow on
YouTube
and
Facebook
to find which of these lectures will be livestreamed.
Lecture titles are tentative and room locations are tentative. Updates will be posted on the individual Facebook Event page (linked below). View all upcoming events here: https://www.facebook.com/pg/BYUReddCenter/events.
Subscribe to this blog or like our Facebook Page for more updates when the event dates approach.
---
22 September 2022
Jennifer Ortiz, Director of the Utah Division of State History
(Annual "Fernando R. Gomez Lecture on Latinos," Sponsored by the BYU Department of History)
Location: 1060 HBLL, Reynolds Auditorium
---
6 October 2022
William Tanner, Editor of the Pioneer magazine, winner of 2021 Clarence Dixon Taylor Award
Pioneer Settlement of Utah County
(Annual Clarence Dixon Taylor Lecture)
Location: B192 JFSB, Education in Zion Auditorium
---
3 November 2022
Adam M. Sowards, Professor Emeritus of History, University of Idaho
Making America's Public Lands: The Contested History of Conservation on Public Lands
(Annual William Howard and Hazel Butler Peters Lecture)
Location: B192 JFSB, Education in Zion Auditorium
---
18 November 2022
Tiffany J. Gonzalez, Asst. Professor of History, James Madison University
Chicana Politics: How Women Shaped the Political Sphere Since the 1970s
(Cosponsored with Global Women's Studies)
Location: 238 HRCB
---
For previous lectures visit our YouTube Channel:
50-Year Administrative History

As a part of our celebgration of the Redd Center's 50th Anniversary, Director Jay Buckley prepared and published an administrative history of the Center. He was aided by previous Redd Center staff and faculty, the Redd family, and BYU Special Collections in collecting materials, data, and stories. Capturing in print everything the Redd Center has accomplished in the past half century is clearly impossible, but Buckley's book offers a compelling survey of how the Center has grown and evolved, the innumerable projects it has supported, and the people who have aided along the way.
New Anthology Available for Pre-Order

In Summer 2019, Associate Director Brenden W. Rensink hosted a seminar workshop, gathering established and emerging scholars working on histories of the "modern" American West. Each wrote a chapter-length piece that the small groups workshopped, and in subsequent months, edited and revised for publication. A couple additional chapters, a foreword by Patricia Nelson Limery, and an afterword by Frank Burgon were added along the way and the resulting anthology,
The North American West in the Twenty-First Century,
is being published by the University of Nebraska Press in November 2022. Below is a description and supporting blurbs.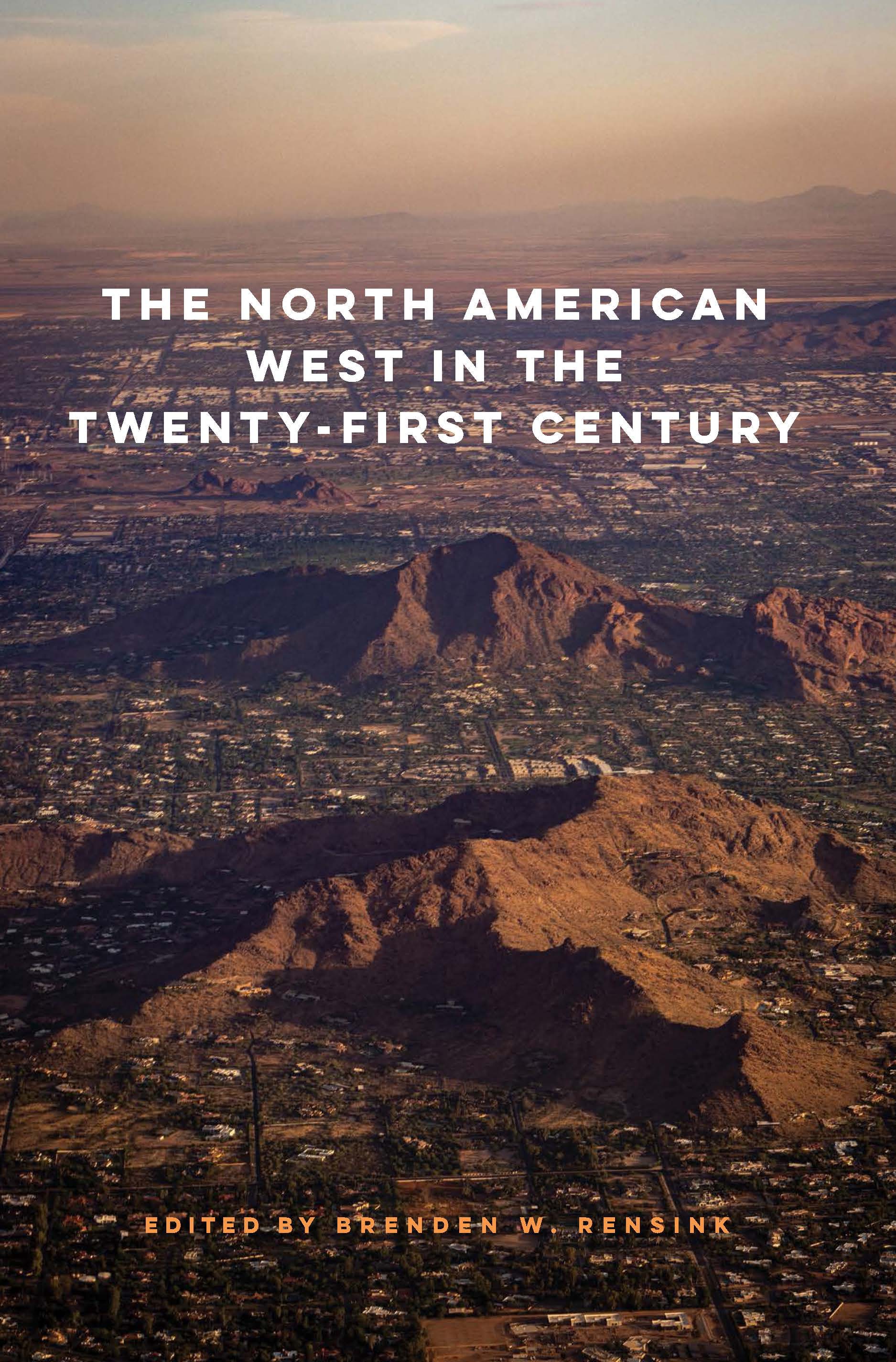 In 1893 Frederick Jackson Turner famously argued that the generational process of meeting and conquering the supposedly uncivilized western frontier is what forged American identity. In the late twentieth century, "new western" historians dissected the mythologized western histories that Turner and others had long used to embody American triumph and progress. While Turner's frontier is no more, the West continues to present America with challenging processes to wrestle, navigate, and overcome.
The North American West in the Twenty-First Century, edited by Brenden W. Rensink, takes stories of the late twentieth-century "modern West" and carefully pulls them toward the present—explicitly tracing continuity with or unexpected divergence from trajectories established in the 1980s and 1990s. Considering a broad range of topics, including environment, Indigenous peoples, geography, migration, and politics, these essays straddle multiple modern frontiers, not least of which is the temporal frontier between our unsettled past and uncertain future. These forays into the twenty-first-century West will inspire more scholars to pull histories to the present and by doing so reinsert scholarly findings into contemporary public awareness.
"Anthologies such as Trails Toward a New Western History (1991) have marked seminal moments in the developing field of western history. Brenden Rensink's collection The North American West in the Twenty-First Century is a new landmark volume in this tradition, one that marks a seminal moment in our understanding of what contemporary western history is. The contributors—a distinguished and adventurous group of emerging and established scholars—take on the vital issues of environment, Indigenous sovereignty, labor and migration, and politics, and place the transition to the twenty-first century at the forefront of our thinking. Every scholar and student of the West needs to engage with this important collection."—David M. Wrobel, author of America's West: A History, 1890–1950
"This book is in the vanguard of scholarship on the twenty-first-century West. It will provide a benchmark for future generations of historians as they assess [this time period]."—Todd Kerstetter, author of Inspiration and Innovation: Religion in the American West
On March 25, 2022, the Redd Center hosted a series of events to celebrate the 50th anniversary of our founding in 1972.
The opening panel with former (and current) Redd Center Directors and Staff (Thomas Alexander, Jessie Embry, Ed Geary, Brian Cannon, Jay Buckley, and Brenden Rensink) surveyed the history of the center and how emphases and programming have evolved. Watch the panel below.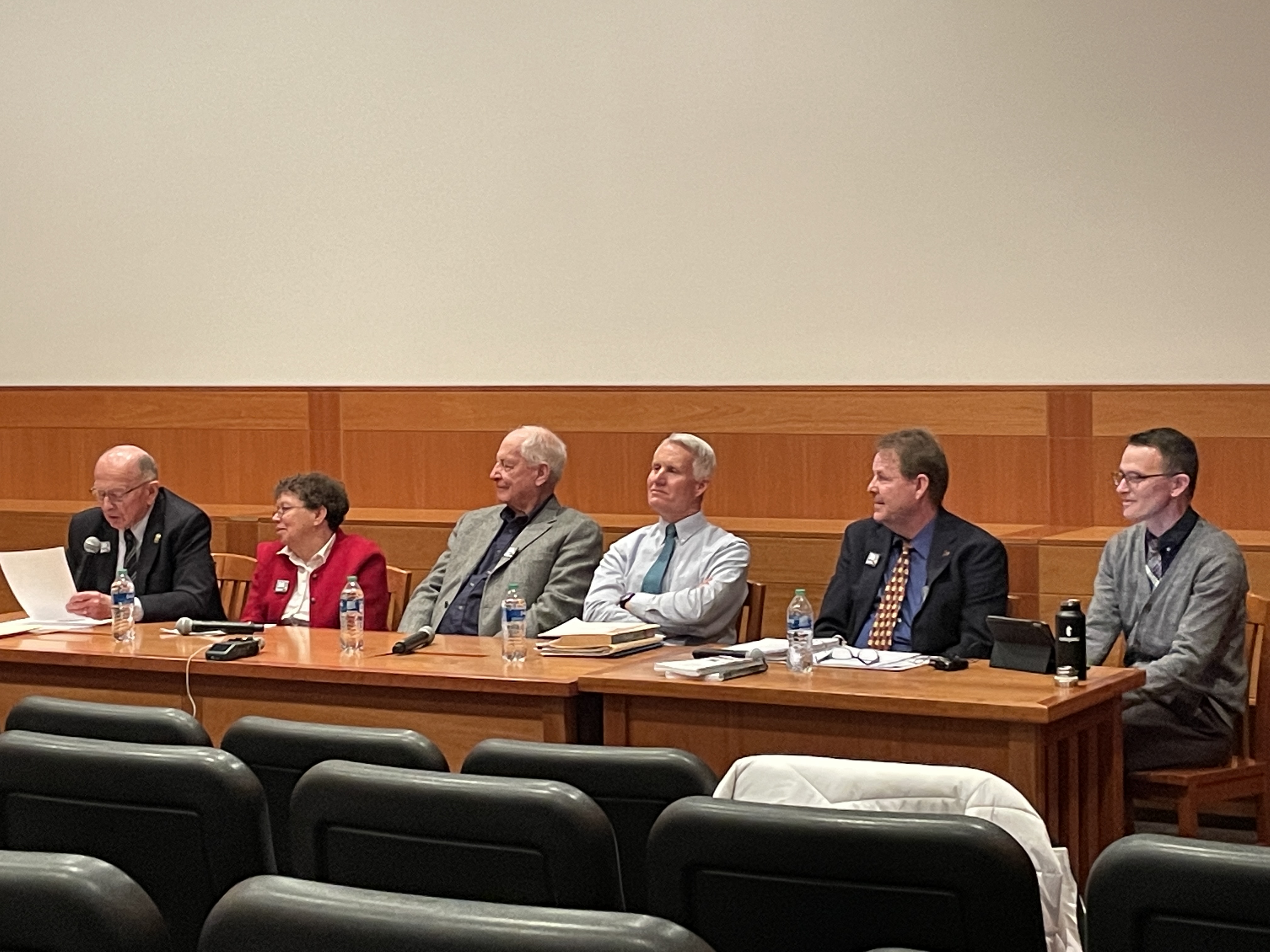 Following this, a reception was held with treats and conversation. It was great having an opportunity for faculty, students, and others to interact with each other and members of the Redd family. Special Collections hosted a special exhibit in their lobby outside the reception showcasing documents and artifacts from the Redd family.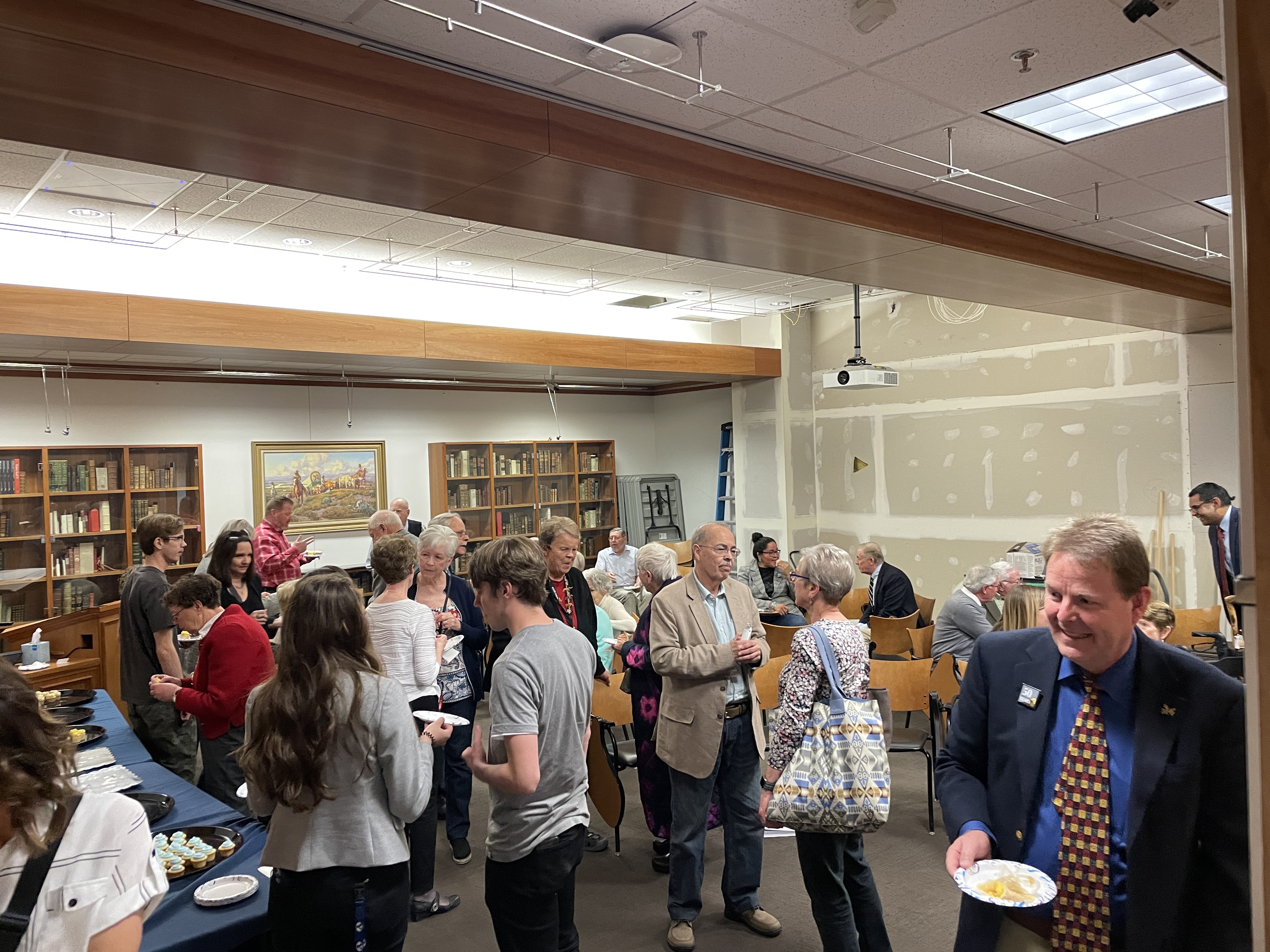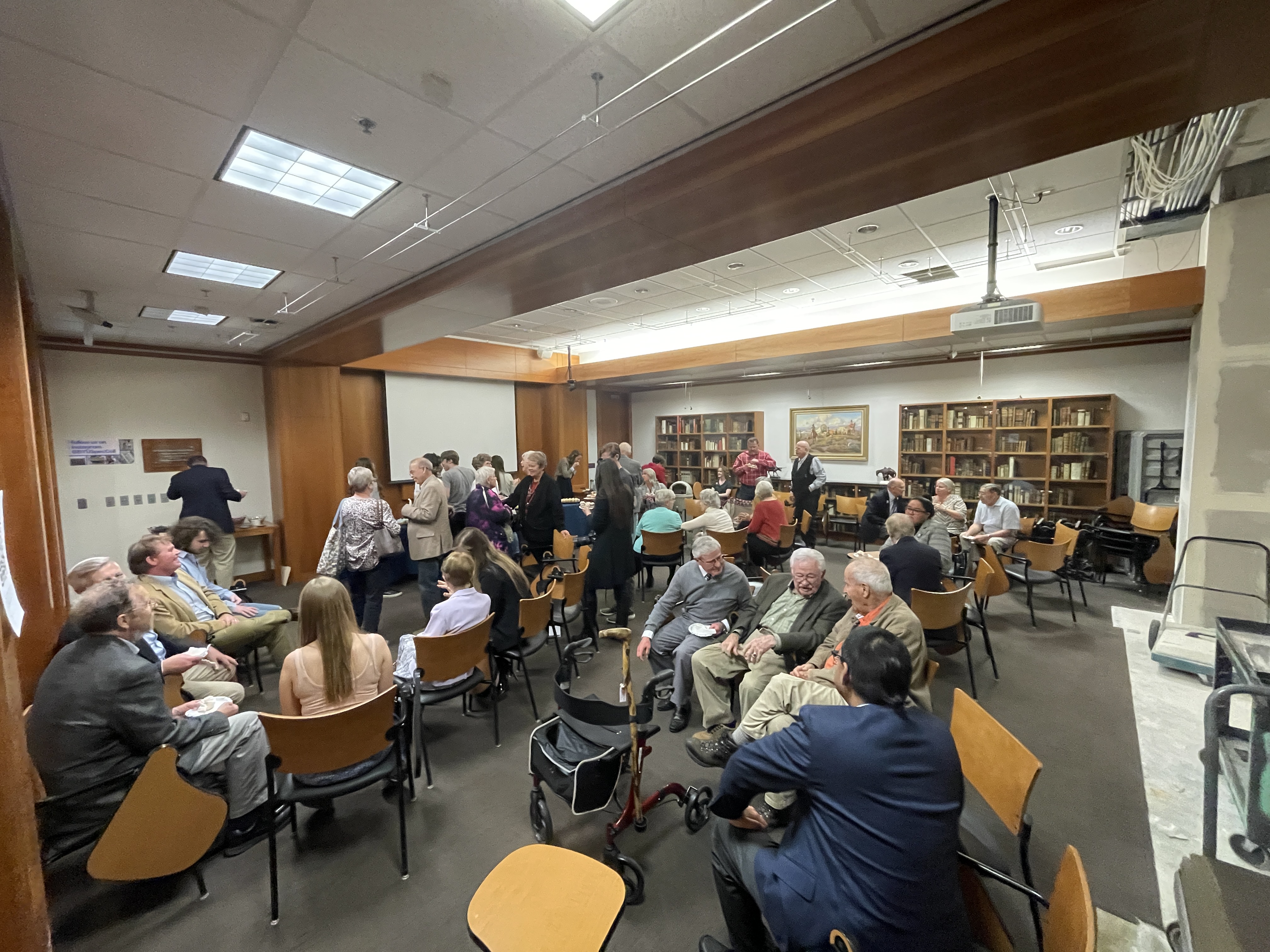 After the reception, we enjoyed a panel with all of the surviving children of Charles and Annaley Redd. They shared stories about their parents. Watch the panel below.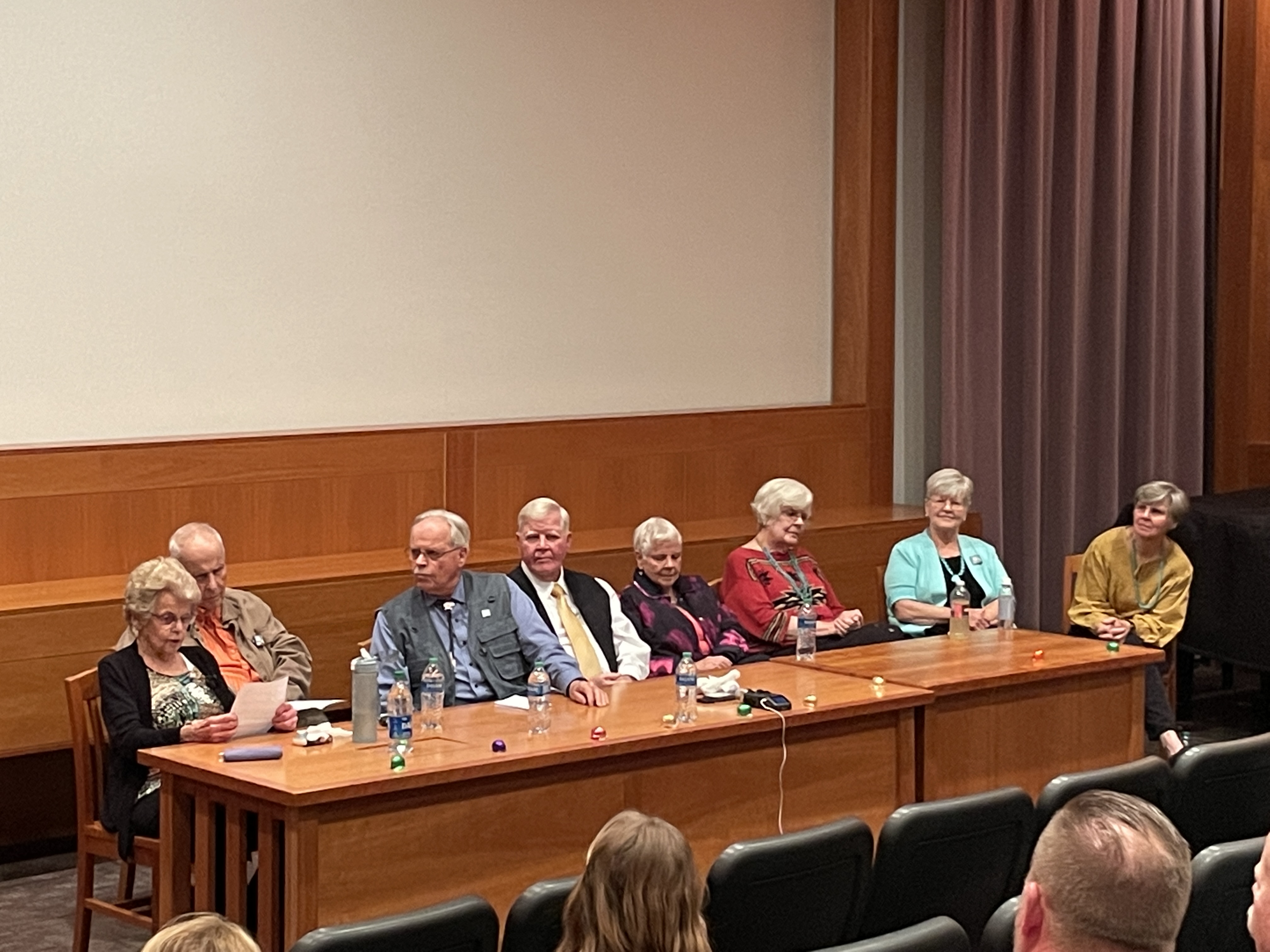 At the June 2022 Mormon History Association Conference, we held another iteration of the Director's panel, with specific attention given to the Redd Center's longstanding relationship with the MHA. This has been a foundational relationship, with the Redd Center and MHA both benefiting from decades of interaction and mutual support.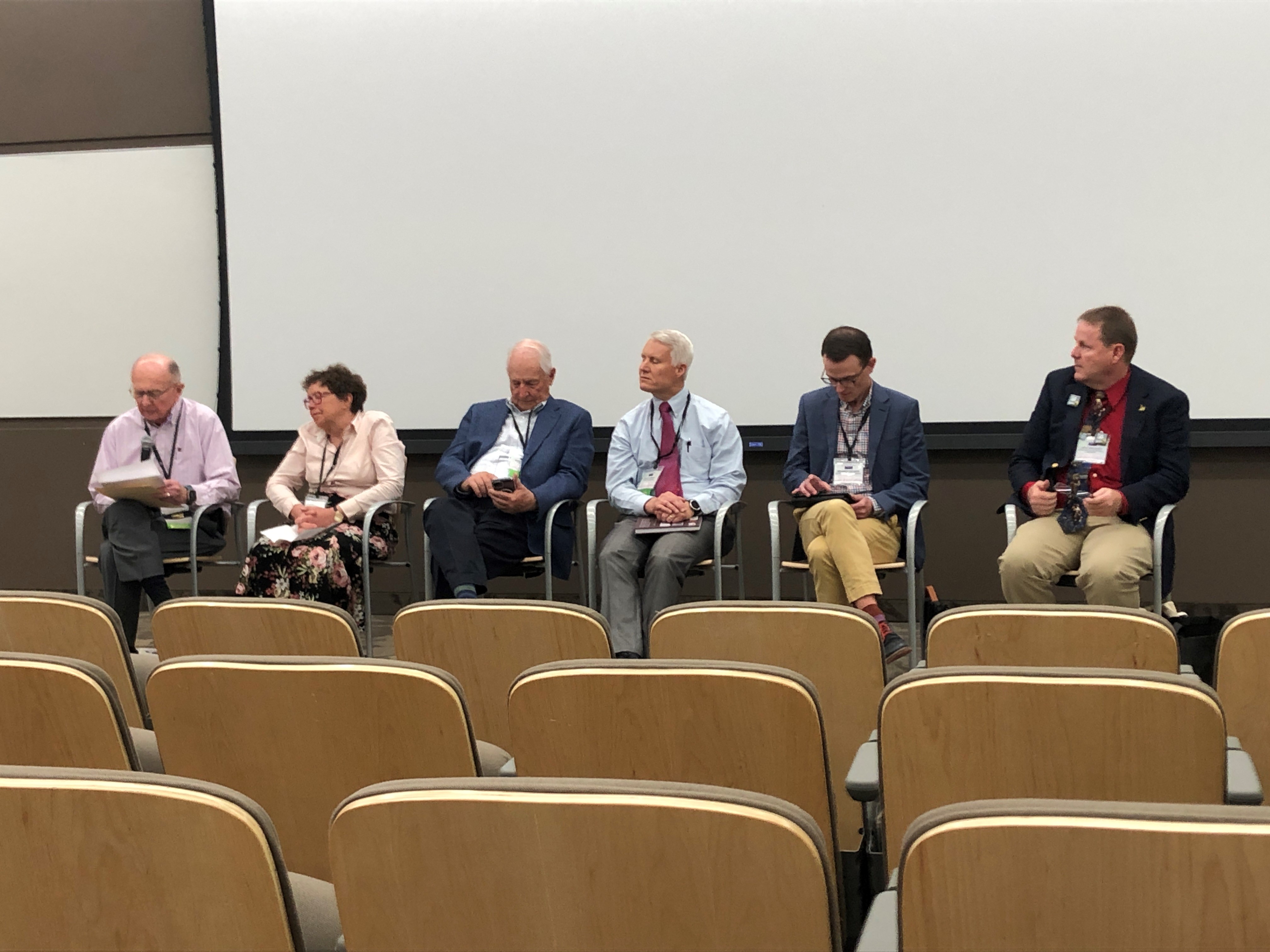 The Redd Center will host a public reception to celebrate the 50th anniversary the evening of October 14 at the Western History Association conference in San Antonio, TX.
Recent Publication Grants

The Redd regularly awards publication grants to support presses publishing books on the American West. Presses use these subventions for a variety of purposes such as including additional images or maps, improving production quality, or lowering list price. Below are books that have been supported by recent Redd Center publication grants.
| | |
| --- | --- |
| | Adele B. Westover, V. Robert Westover, and J. Morris Richards. Unflinching Courage: A History of Joseph City, Arizona, and Its People. 2nd ed. Ingram-Sparks, 2021. |
| | Farina Noelani King, Michael P. Taylor, and James R. Swensen, eds. Returning Home: Diné Creative Works from the Intermountain Indian School. University of Arizona Press, 2021. |
| | Christian S. Harrison. All the Water the Law Allows: Las Vegas and Colorado River Politics. University of Oklahoma Press, 2021. |
| | Michael K. Johnson. A Black Woman's West: The Life of Rose B. Gordon. Montana State Historical Society, 2022. |
Writing Westward Podcast Update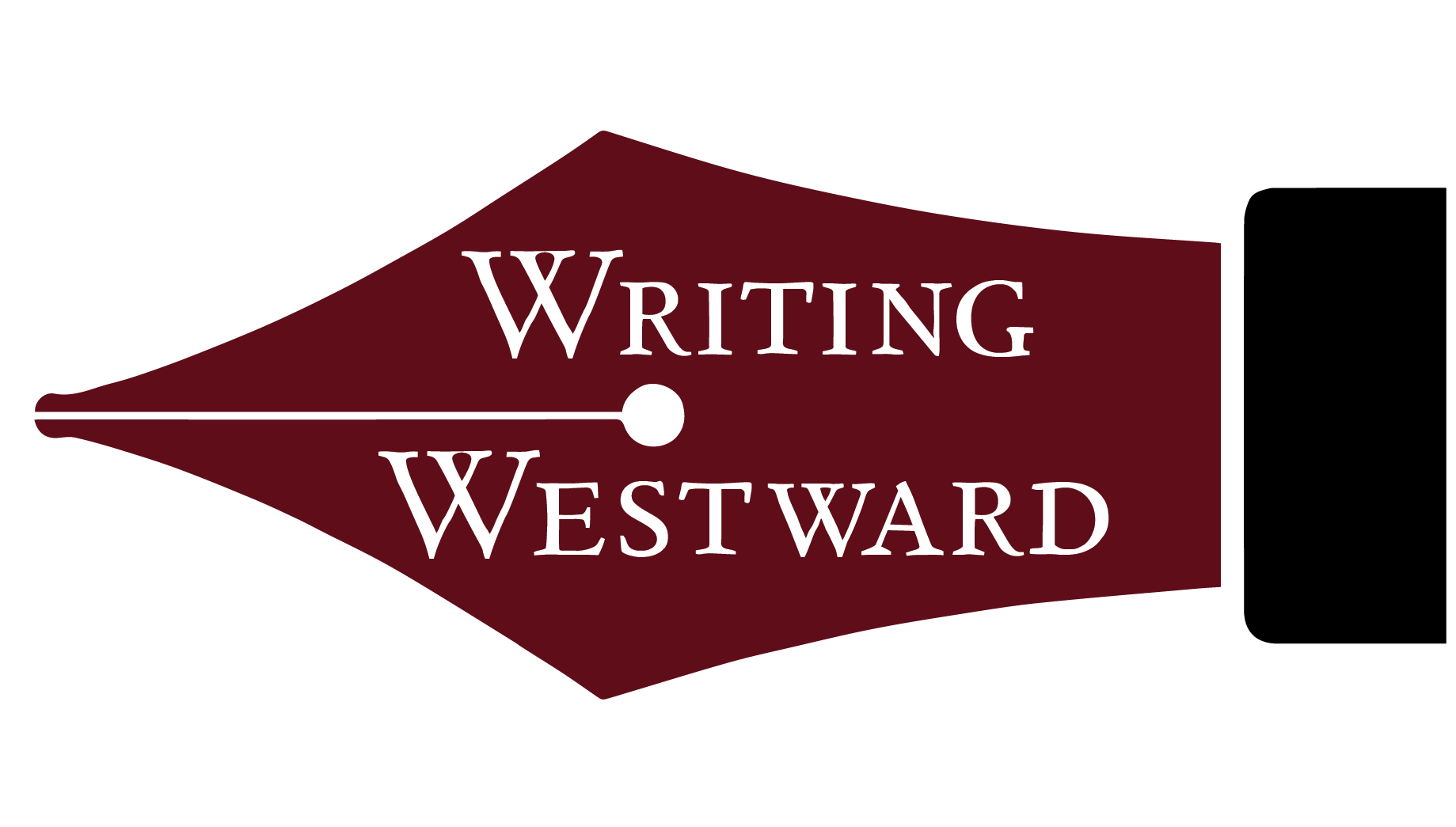 After a 1-semester pause, the Writing Westward Podcast relaunching in January 2022 with monthly episodes. Each episode features a conversation with writers of new work on the North American West, sampling from a vareity of disciplines and subfields. The podcast is hosted and produced by Redd Center Associate Director, Professor Brenden W. Rensink.
Recent Episodes:

(full episode list at www.writingwestward.org)

Listen and Subscribe Via:



Connect with Writing Westward on Social Media



---
---
Intermountain Histories Update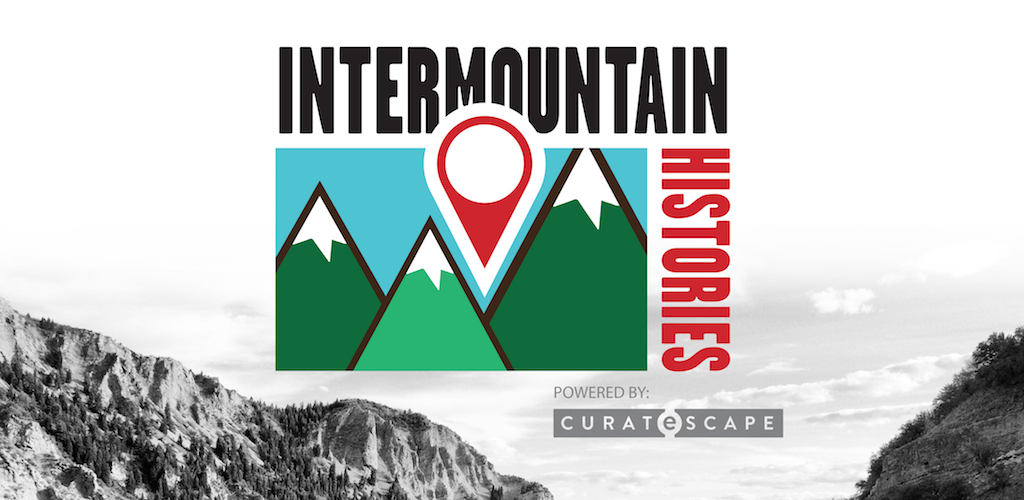 The Intermountain Histories project curates local histories on a website (http://www.intermountainhistories.org) and free mobile apps (iOS and Android). Stories are written by students from universities around the Intermountain West, and in collaboration with various professors.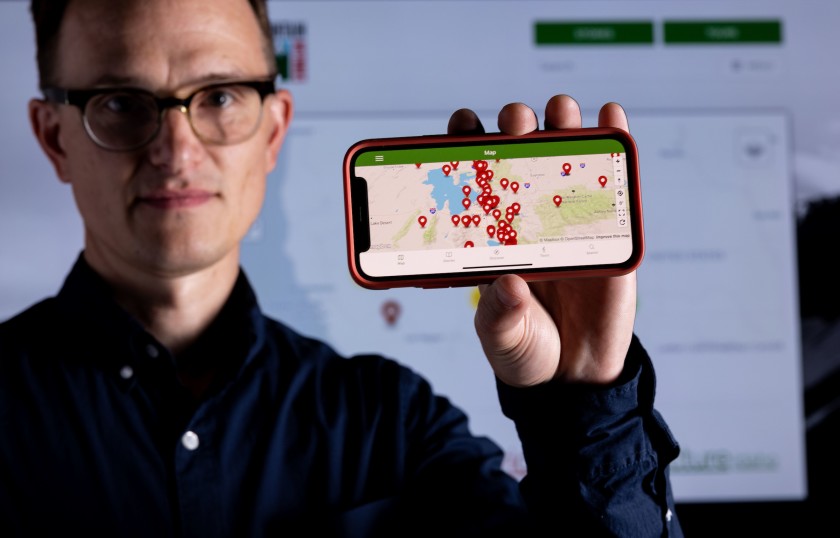 Recent





Stats:

Appx. 650 stories with more being added every few weeks


15 Collaborating Professors at 8 Universities


Over 400 student authors



17 BYU Student Interns and 10 BYU Student Research and Editorial Assistants

Appx. 8,000 website users per month
Follow on Facebook and Twitter for notifications of regularly published new stories!
---
---
Incoming and Outgoing People at the Redd Center

Advisory Board Changes
After many years of service, Val Anderson (BYU Dept. of Plant and Wildlife Sciences), Adam Brown (BYU Dept. of Political Science), and Dennis Cutchins (BYU Dept. of English) completed their terms on the Redd Center Advisory Board. In these capacities they helped guide Redd Center activities, judge in the annual awards cycle, and aid in various other initiatives. The Redd Center could not function as it does without their support. In their stead, two new members have been added to the Advisory Board: Brock McMillan (BYU Dept. of Plant and Wildlife Sciences) and Mike Taylor (BYU Dept. of English).
Fall 2022-Winter 2023 Intermountain Histories Research and Editorial Assistant
| | |
| --- | --- |
| Lindsey Meza | Lindsey is studying History at BYU with a minor in Latin American Studies, with an April 2023 graduation date. She plans to continue her education by obtaining a Master's degree in History. After a semester as the IH Intern she is contiuing on as the project Research and Editorial Assistant. |
Fall 2022 Intermountain Histories Intern
| | |
| --- | --- |
| Syndey Wilson | Sydney Wilson is from Stansbury Park, UT, and majoring in history with a legal studies minor. She is excited to participate in this project, believing that everyone should learn more about history. This project makes learning acessible and easy. |